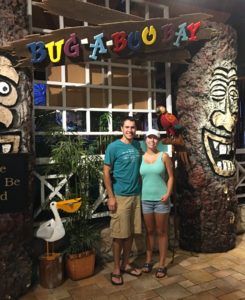 With summer in full swing here in the Midwest, everyone you seem to encounter is talking about magical trips "Up North". Although they typically mean a location in Northern Minnesota or Wisconsin, "Up North" can also be a state of mind. Whether you take a long weekend to the North Shore, float in one of the 10,000 MN lakes, or simply suntan at a park, you unplug from the realities of daily life and enter in to a peaceful and rejuvenating experience with nature.
One of our favorite places to visit in summer is Alexandria Minnesota. Alex, as it's referred to around the area, is not very far North by Minnesota standards, but its pristine lakes and character give it the "Up North" feeling for us. This town of about 14,000 feels bigger in summer when vacationers flock to the numerous cabins and resorts on its chain of lakes.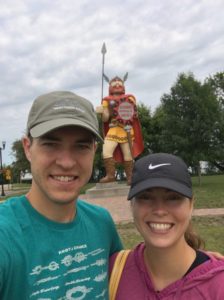 You can rent or bring your own boat to meander from lake to lake admiring the crystal clear water, trolling for fish, or riding the wake on a set of waterskis. After the day's activities, drive or boat up for dinner and cocktails at Zorbaz on the Lake and Bug-a-boo Bay. If hiking is more your style, there are some wooded trails as well as a sandy beach to visit at Lake Carlos State Park. Then cap off your visit by learning about the area's Scandinavian history at the museum and get a picture with the giant Viking statue.
In addition to time on the water, it's worthwhile to venture in to town to check out the cute novelty shops and restaruants. For the bargain hunter there's Ron's Warehouse. This overstock/liquidation store is bigger than it looks from the outside and is filled with unique treasures every time you visit. Take our advice and give yourself at least two hours to explore the aisles. Alexandria also has some great options for up and coming local brews. The Carlos Creek Winery is located in the quiet countryside with a nice selection of fruit wines and some clever names like "Minnescato" and "Hot Dish Red" which will make you feel like a local.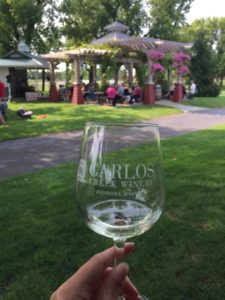 On the weekends, they usually have live music and you may even see a wedding party gathered to take photos throughout the beautiful grounds. Closer to town, try out the Coppertrail Brewery and Panther Distillery where you can play a card game with your friends while sampling a flight.
No matter where you choose to spend your summer days, make sure you find your "Up North" feeling, and be sure to bottle up those warm memories to bring out when winter returns!